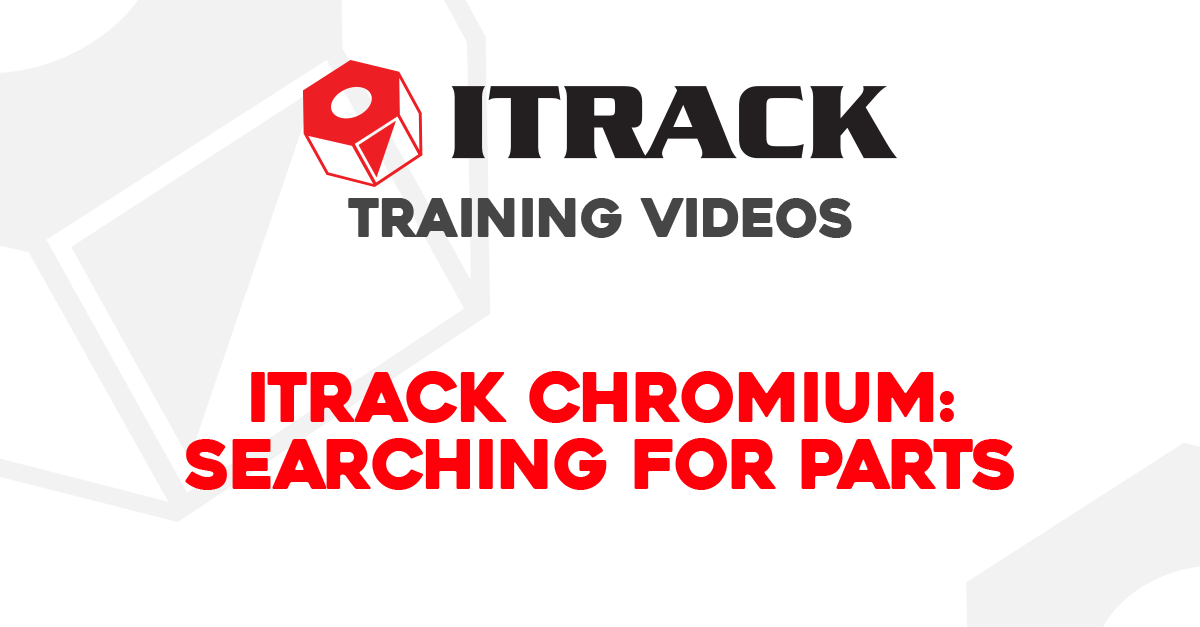 ---
ITrack Chromium: Search For Parts
In this training video, we go over how to search for parts in ITrack Chromium.
Cody takes us through the steps on how to use the Part Screen – a screen that provides options to filter your inventory. Using this screen correctly and efficiently can help make searching for a specific part faster and easier.
Topics Covered
– Using the Part Screen
– Searching using filters
– Filters specific to vehicles
– Categories
NOTE: Please keep in mind that the design and layout of Chromium has been updated since this video was filmed. Some of the locations of buttons, menu items, etc may be in different spots.