Total Commercial Truck solution from Parts to Service, Dealership to Warehouse. We have you covered
handles the load
Our advanced system maximizes the effectiveness of order management and stock levels. Get inventory records and vendor stocking information up to the minute when you upload pricing and catalog files. ITrack Enterprise meets the demands of operation and gives you the power to deliver what your customers need, when they need it.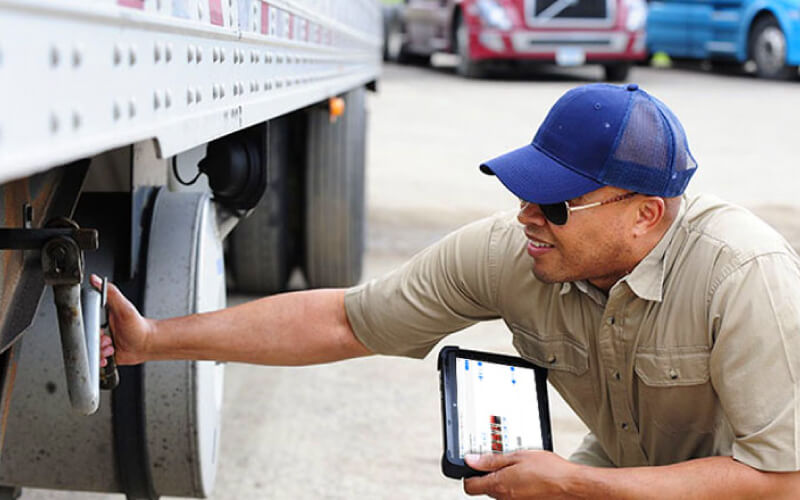 Everything You need
Gain insight to your sales and accounts receivable with the use of ITrack Enterprise. Powerful tools, such as our Smart Search, payment terms, sales contact manager, and more helps you manage customers efficiently and effectively.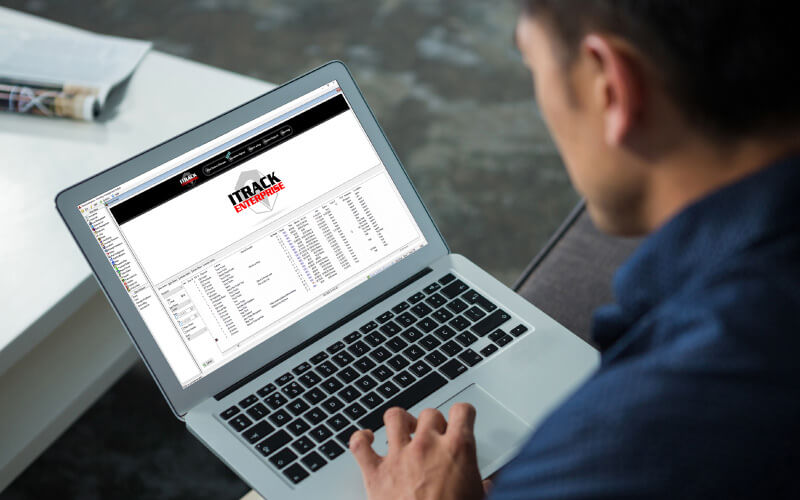 ITrack Enterprise is your Total Commercial Truck solution
Replenishable Parts Management
ITrack Enterprise has an advanced system that works to maximize the effectiveness of order management and stocking levels. Quickly upload pricing and catalog files to keep inventory records and vendor stocking information up to the minute.
✓ Establish consistent ordering from vendors
✓ Set minimum and maximum inventory quantities based on sales performance
✓ Manage and search vendor catalogs
✓ Quote customers and attach inventory directly to work orders
✓ Receive partial orders, finalize prices and fulfill purchase orders
Profit is made by buying right. ITrack Enterprise combines your sales history, auction values and competitive pricing and availability from HeavyTruckParts.Net. The bidding system combines this data to appraise vehicles and inventory to help you make smarter buying and pricing decisions.
✓ Enter, track and create reports on previously created bids
✓ Prevent duplicate bids
✓ Value and price bids based on sales history
✓ Evaluate market trends
✓ Access wholesale values
✓ Pre-inventory vehicles for a faster sales turnaround
✓ Increase margins in your buying and selling process
Rebuilding and Shop Management
The ordering system provides real-time information on stocking levels, frequency of re-order, and alternate vendors. ITrack Enterprise helps you stock the parts you know will sell. Enterprise seamlessly integrates your used, core, rebuilt, aftermarket and new parts inventories, intelligently linking them together in a way that no other system can.
✓ Optimize orders by price and weight
✓ Fax, email or submit orders online
✓ Use min/max stocking levels, seasonality or popularity to manage reordering
✓ Easily export information to a spreadsheet for review
✓ Import, search and manage vendor catalogs
itrack enterprise Puts answers in the hands of your sales staff to better meet the needs of your customers
✓ Enter, track and create reports on previously created bids
✓ Prevent duplicate bids
✓ Value and price bids based on sales history
✓ Evaluate market trends
✓ Access wholesale values
✓ Pre-inventory vehicles for a faster sales turnaround
✓ Increase margins in your buying and selling process
✓ Save reports as PDFs for printing, emailing, and filing
✓ Schedule automatic report generation
✓ Save user settings, so the software works how you need it to
✓ On-demand transaction list tool provides interactive reporting
✓ Create and share reporting templates
✓ View and interact with reports in real-time
✓ Sort, narrow and expand criteria for searching your inventory faster
✓ Edit or send items to a sales order, work order, or purchase order
✓ Lock results in-view, allow you to conduct multiple searches
✓ Quickly locate parts, vehicles, and vendor catalog items in one location
✓ Search one or more stores' inventory
✓ Enable and save search modules to your custom specifications