Online Heavy Duty Truck Parts Selling With HeavyTruckParts.Net
Any Device
Can be used from desktop computers, laptops and mobile devices (tablets and phones).
Unlimited Parts
Limitless parts entry, viewable within minutes of entering and appraisals on your parts to help guide pricing.
Media Rich
Support for embedded Youtube videos and up to 24 photos to be shown for each listing.
Tools You Need
Customer Management, Document Management and Customer Service Unit Management.
Full of Features
Vehicle management, costing and teardown as well as invoicing and point of sales all included.
Selling starts here! Fill out this short form to start the process of getting your trucks and parts seen around the globe!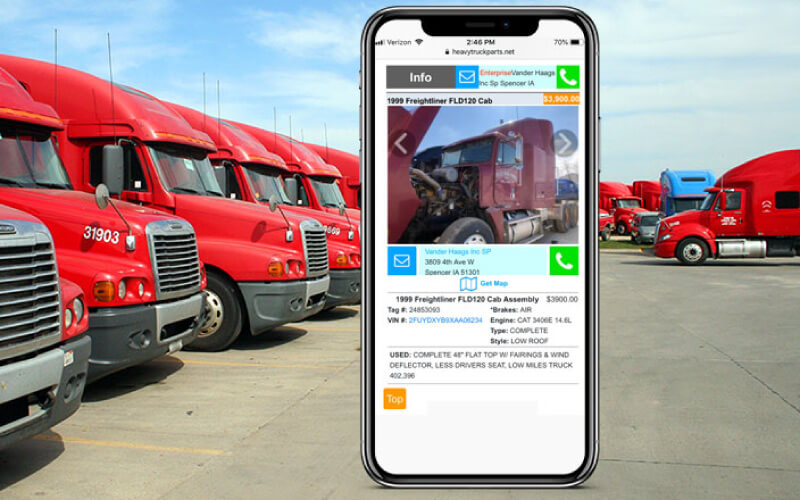 sell with the best
HeavyTruckParts.Net is the largest online listing service for heavy truck parts in the world. Integrated with ITrack Chromium, you can manage and sell parts with the tap of a button. And with our plugin, you can list your inventory directly on your own custom website. We are connecting buyers and sellers!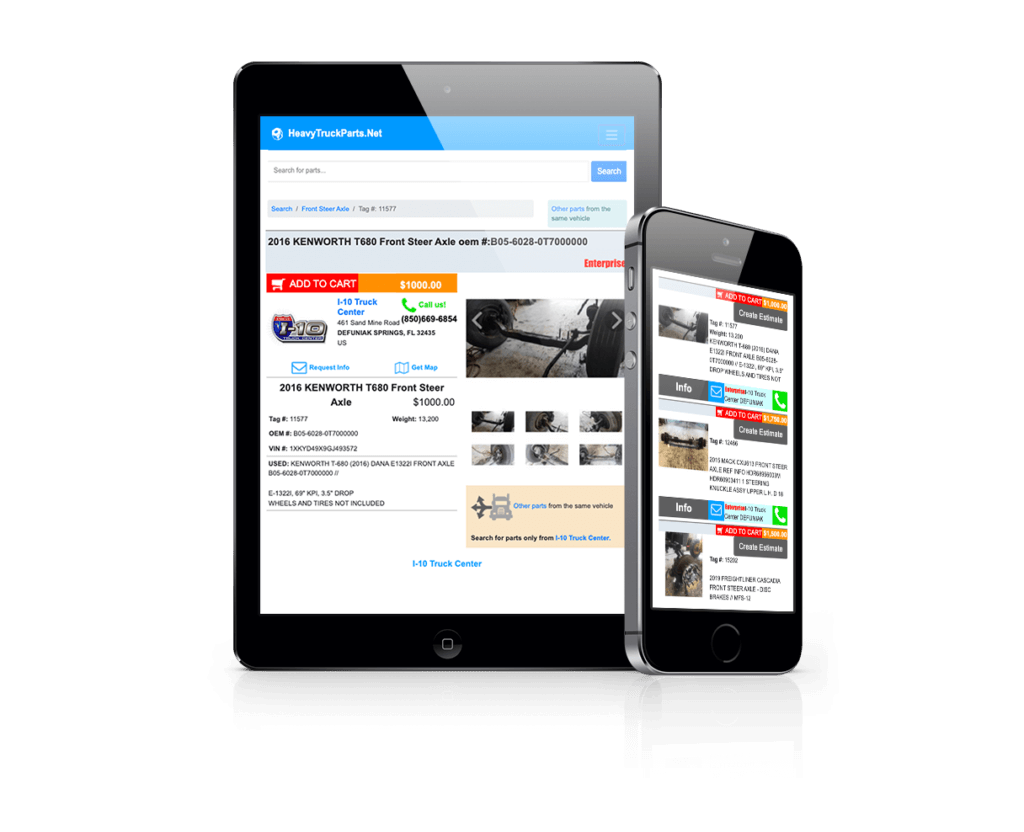 Better Online Presence Means More Sales
Our Add to Cart and Ecommerce features are built to boost your online sales by utilizing your web presence. Let us help you create a Facebook Store that lists all of your parts directly in Facebook! Or let's make it easier for your customers to buy and pay for parts through HeavyTruckParts.Net with our credit card processing feature. And that's not all that is included! Check out the Add To Cart page for even more information.
Features that fill sales orders
✓ Allows customers to search, view, and purchase your inventory
✓ Verifies and processes payments electronically
✓ Automatically generates invoices, prompting your sales force to confirm and ship
✓ Your customers are able to shop your inventory 24/7
✓ No need for customers to wait and call during hours of operation
✓ HeavyTruckParts.Net is the one member of your sales force that never sleeps!
Buy and sell with ease
HeavyTruckParts.Net connects heavy truck recyclers and customers. With an extensive list of current vendors, customers, and a searchable database containing thousands of trucks and parts, buying and selling has never been easier.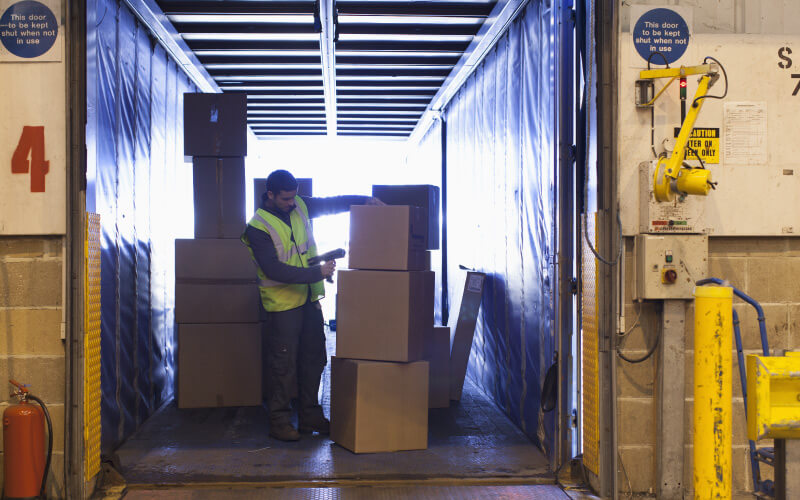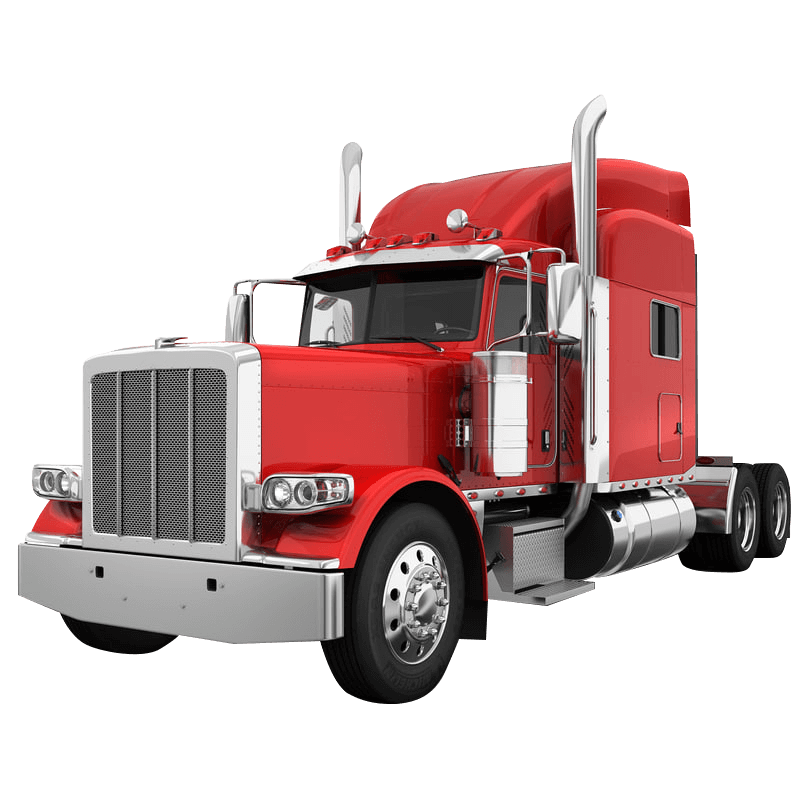 Looking to buy or sell heavy trucks?
Truckbay is the newest and fastest growing online marketplace for buying and selling commercial vehicles and trailers. Our user-friendly platform, coupled with an extensive inventory of thousands of trucks, simplifies the process of locating the perfect truck for any job.