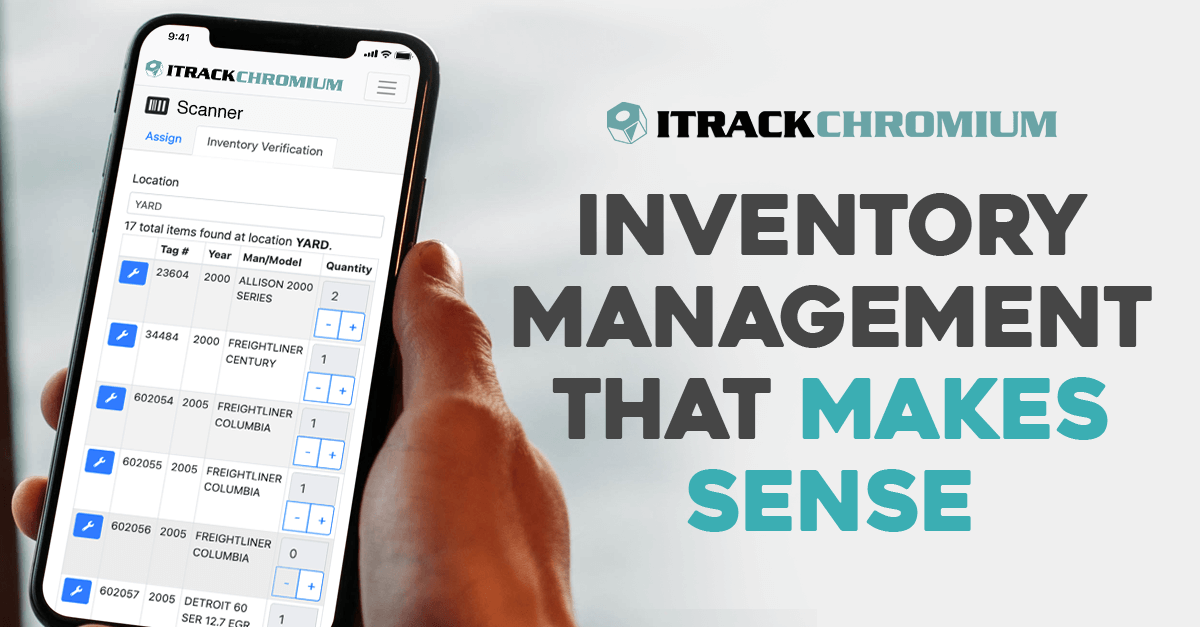 ---
Inventory Management That Makes Sense
Updated 11/1/2022
Just like your favorite pair of jeans, ITrack Chromium was created to feel natural and intuitive. From the dashboard to our inventory management tools, we've worked tirelessly to keep the process simple and efficient without losing any of the performance your business deserves.

Chromium allows you to import existing inventory data, print and scan tags, add new parts or vehicles, and much more – all from your computer or mobile device. Our system streamlines and simplifies inventory management with tools that do exactly what you need them to do.
We've included many features and tools in Chromium, and are continuously updating and adding more. Each one created with ease-of-use in mind.