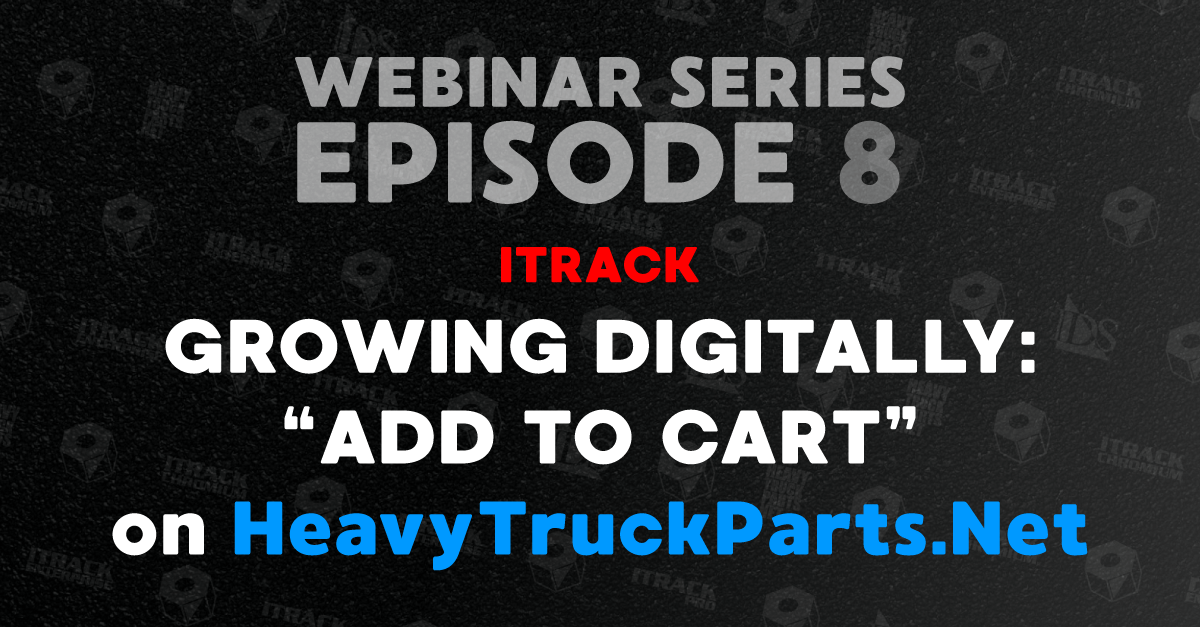 Growing Digitally: Add to Cart feature on HeavyTruckParts.Net (Part 2)
---
---
Growing Digitally: Add to Cart feature on HeavyTruckParts.Net (Part 2)
Our Add to Cart feature on HeavyTruckParts.Net and beyond is the subject of this latest installment of our webinar series.

In this webinar episode, learn more about the ADD TO CART feature on HeavyTruckParts.Net and tie-ins with advertising avenues including social media! Check out the video to see all of the free and inexpensive ways to boost your sales presence online with any version of ITrack.

Who Should Attend:
Sales People
Marketing People
Social Media Managers
Anyone can do social media marketing!

What We'll Cover:
Quick overview of starting with Add To Cart on HeavyTruckParts.Net
What to expect – in ITrack
XML feeds and their possibilities

Thanks for watching!

Want to know more about ITrack and our web services?
Contact us to find out how we can help expand your web presence!
Sign up for a free live demo!
Check us out on social media!
Facebook | LinkedIn | Twitter | YouTube