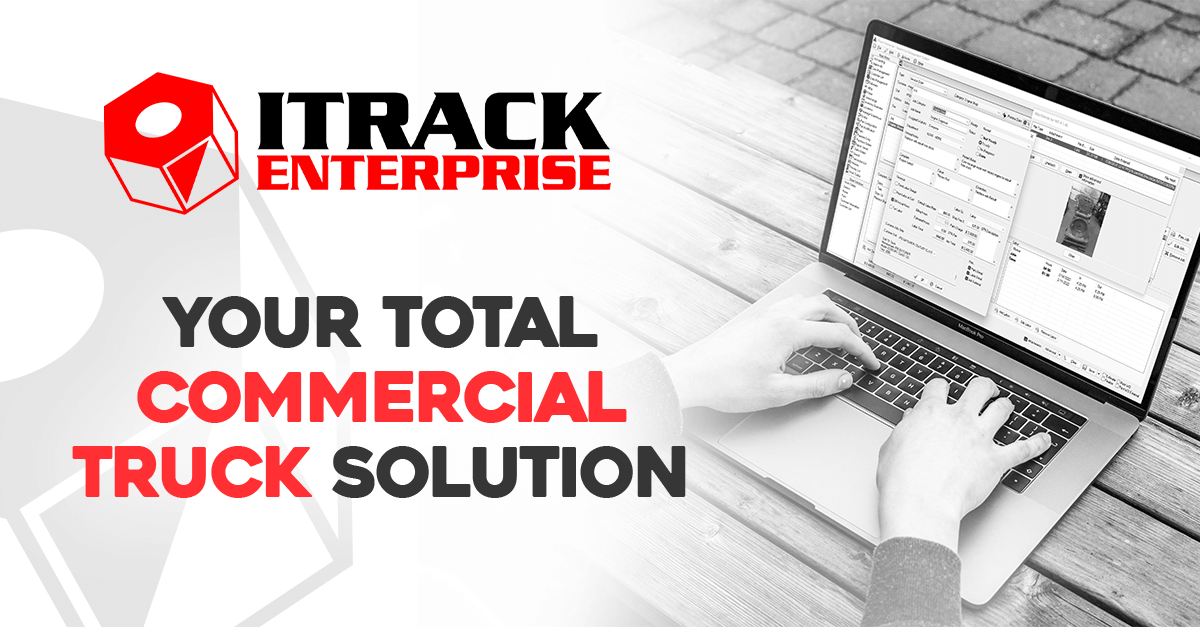 ---
Your Total Commercial Solution
Updated 03/18/2022
Just because your business is not high tech does not mean your heavy truck parts inventory and shop management software should be low tech. ITrack Enterprise, your total commercial truck solution, offers many client-requested features that can help increase customer satisfaction and accelerate growth in sales!
Shops and dealerships large and small have found success using ITrack Enterprise to streamline their processes and operations. Whether you are looking to better manage your team, stay up-to-date with inventory or increase your sales, our advanced and feature rich software gives you the tools you need.
Maximize the effectiveness of order management and stock levels.
Our heavy truck parts inventory system offers several features that help you track inventory. Never go another day without knowing exactly where all your highest profit parts are located. And quickly find those parts, too, with our advance part searching!
Receive notifications when any products go out of stock or become obsolete.
Get inventory records and commercial vendors stocking information up-to-the-minute when you upload pricing and catalog files.
Set minimum and maximum inventory quantities based on sales performance.
Establish consistent ordering from vendors.
Receive partial orders, finalize prices and fulfill purchase orders.
The power to deliver what your customers need.
With ITrack Enterprise, you now have the power to deliver what your customers need when they need it – easily meeting the demands of operation. So easily, in fact, you'll feel like you're running a well-oiled machine.
Whether you are a small shop, or a large operation with multiple locations, no other heavy truck parts inventory management software puts the power of information in your hands. Our software provides instant tracking and reporting of all inventory movements and transactions. Comprehensive features automate tasks for maximum productivity and profits. ITrack Enterprise is your total commercial truck solution!
Schedule a demo today!
It has never been easier to increase efficiency. Schedule a demo today and let us show you how!