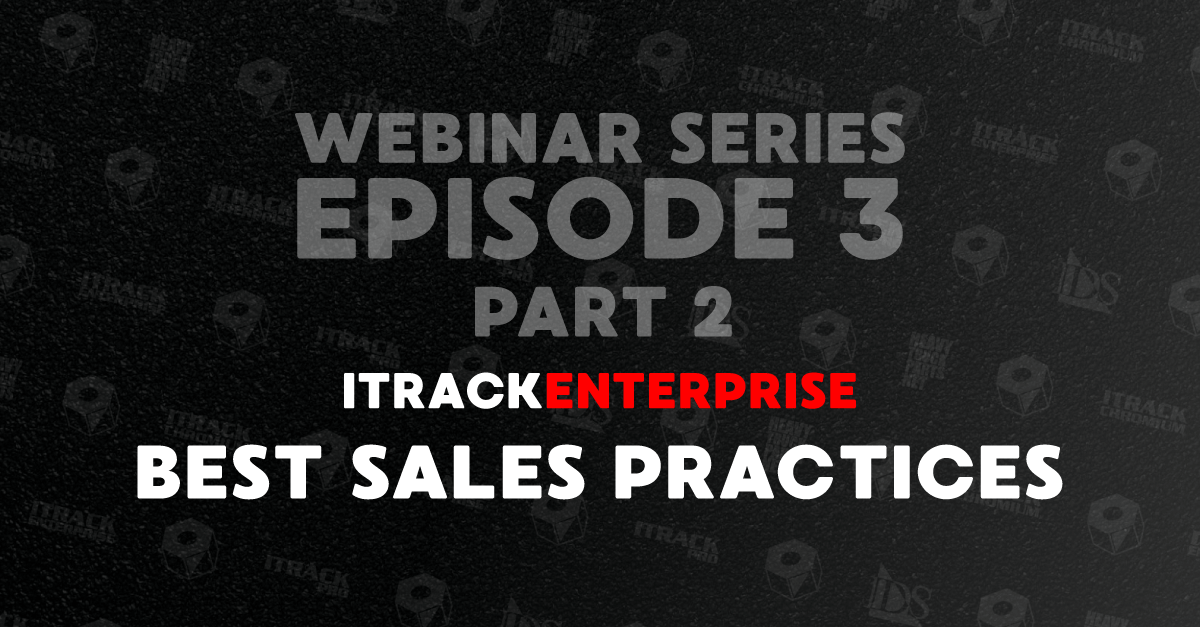 Sales Tools and Best Practices with ITrack Enterprise (Part 2)
---
---
Sales Tools and Best Practices with ITrack Enterprise (Part 2)
This is part 2 in our webinar episode covering best sales practices and tools in ITrack Enterprise!. In this 3rd installment of our ongoing webinar series we'll look at how to best handle customer records, touchpoints, customer billing, remittance in ITrack Enterprise, as well as pictures, videos, part descriptions, and Q&A fields for online advertising with HeavyTruckParts.Net.

This webinar will be useful for:
Sales Managers
Parts Managers
General Managers
Sales Representatives
(anyone filling out parts records or calling customers)

Topics We'll Cover:
Sales tools in ITrack Enterprise for contact tracking and managing quotes.
Search tips for efficient information gathering.
Maintaining parts for Web sales utilizing best practices for images, description, and part type mapping.

Thanks for watching!
Want to know more? Contact us today!
Sign up for a free live demo!
Check us out on social media!
Facebook | LinkedIn | Twitter | YouTube