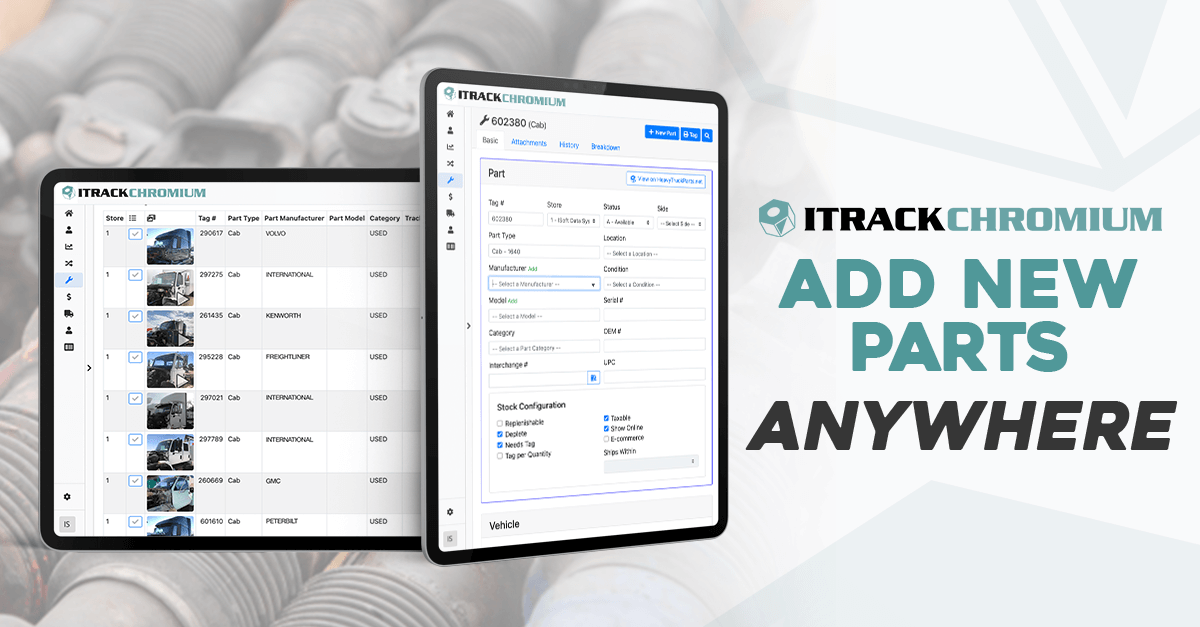 Updated 05/25/2022
If you're anything like us, you love the idea of being able to add new parts to your inventory from anywhere. And we get it—you don't want to be tethered to a desk or a computer all day.
We also understand that you need your employees to get their jobs done quickly and done right. They can't be worried about a constant stream of data entry, especially when there are customers to work with and inventory to manage.
That's why we created ITrack Chromium: a cloud-based inventory management system that allows you access to your inventory and add new parts no matter where you are or what device you're using. Now, when you need to add a new part to your inventory, you don't need to sit down at a computer—you can do it from the field!

Built To Go With You
We made sure that ITrack Chromium was built with mobility in mind; not only does it have an intuitive interface and simple workflow, but it's also mobile-friendly. So whether you're entering data on your phone or tablet while waiting for your flight or checking out your newest shipment from the backseat of an Uber, ITrack Chromium has got you covered.
Of course, if you do prefer a desktop experience, ITrack Chromium is also available on your computer. No need to download anything either, just boot up your preferred browser and access your data from the internet!
Schedule A Demo
Are you ready to go mobile? Let's get a demo scheduled so you can start focusing on what really matters with your business.